New technologies like IoT sensors, cloud computing, and AI can reduce costs, enhance productivity, and improve results in facility management. However, undergoing a digital transformation to use these technologies requires more than just implementing new tools. It necessitates changing processes, culture, and mindset across facility management teams.
With strong leadership and a willingness to evolve, facility managers can successfully transform their operations in the digital age to realize significant benefits.
Get started with the digital transformation of facility management
To start with digital transformation in facility management, review your current processes and identify areas the management can improve through new technologies. You can identify areas where digital transformation can improve operations by:
Reviewing maintenance workflows and identifying where IoT sensors and AI could improve efficiency.

Evaluating customer service processes and seeing where chatbots could help.

Analyzing operations like energy usage, space allocation, and cleaning to find digitization opportunities.

Assessing technology infrastructure and planning upgrades for the digital transition.
Best practices for implementing digital transformation of facility management
When undergoing a digital transformation in facility management, follow these best practices for a smooth and scalable transition:
Move data to the cloud for easier access and analysis

Ensure networks support connected devices across facilities

Update systems to integrate new applications

Partner with IT to build a technical foundation

Realign processes and encourage an innovative culture

Provide training to engage staff and shift mindsets
With a clear roadmap and commitment at all levels, facility managers can leverage technology to improve operations and deliver more value.
General benefits of digital transformation
Undergoing a digital transformation allows facility managers and facility management organizations to provide higher-quality results with fewer resources. These results largely stem from real-time data insights and automation. Real-time data insights give facility managers the information they need to implement proactive maintenance. This reduces downtime and allows facility managers to fix issues before they develop into more significant problems.
Automation tools can streamline time-consuming manual tasks such as managing work orders and scheduling repairs. Real-time data insights and automation tools can also integrate to enable smart energy management solutions that increase sustainability and reduce operating costs. Improving sustainability by making energy consumption more efficient can help building owners comply with the principles of ESG green buildings.
From reactive to proactive: Preventive maintenance in the digital era
Traditionally, facility maintenance has been reactive and based on scheduled inspections or emergency repairs. Digital technologies enable a proactive approach through predictive maintenance.
IoT sensors can continuously monitor assets and detect early signs of failure. They can also track usage patterns of building equipment to identify over- or under-utilized equipment.
With the data provided by IoT sensors, data analytics software can proactively identify maintenance needs before issues arise. These tools also forecast potential equipment breakdowns allowing facility managers to budget for repairs and replacements more effectively.
IoT Integration: Creating a connected and intelligent facility ecosystem
IoT integration enables remote control, monitoring, and optimization of systems like lighting, HVAC, security, and more. However, to reap IoT benefits, facility managers must have a plan to integrate devices into a cohesive ecosystem. IT infrastructure must support data management and connectivity across tools. This infrastructure creates a scalable ecosystem that supports new software solutions to analyze data and update IoT devices.
One solution to create a connected and intelligent facility ecosystem is ProptechOS which acts as a building's operating system. How it works is by connecting all building data, software, and Proptech into a single ecosystem. It integrates with legacy systems, building automation systems, IoT devices, and other Proptech solutions through open APIs. Then, it stitches together data flow and provides an overarching visualization and control platform for facility management.
How to choose the right facilities management software solution
A crucial part of digital transformation is implementing facilities management software tools. Top solutions like IWMS, CMMS, and BIM automate workflows, optimize operations and provide data-driven insights.
Facility managers should assess features, flexibility, ease of use, integration, analytics, and ROI when selecting software. Cloud-based systems can also support mobile functionality for convenient access to building information in the field.
You can connect all your facilities management software solutions with existing building software solutions and data with ProptechOS. You can try ProptechOS for free to see how a connected and intelligent facility ecosystem can benefit your facility management processes!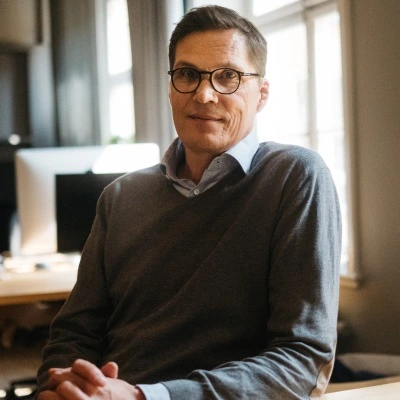 Chief Ecosystem Officer, and founder of ProptechOS and RealEstateCore is recognized as a leader in Building Operating Systems (BOS) and making the buildings of the world smarter. He holds an MSc and a Ph.D. in Media and Computer Science from KTH Royal Institute of Technology.
Read his full bio and information here.