Our Mission
Making buildings good inhabitants of the smart city

Vision
We envision the smart city as an ecosystem for sustainability, quality of life, and productivity, with buildings intelligently interacting with each other, people, and the other layers of the city ecosystem.

The smart city is made of intelligent solutions on top of a stack of applications, systems, and devices. Each layer will unlock the one above, and all need to escape their siloed status quo.
All devices and applications in a building will interact and collaborate.

Buildings will interact and collaborate with each other. Across property owner portfolios, buildings will transact with each other.

Buildings will interact with and serve people to improve work, play and well-being.

Buildings will interact and collaborate with other parts of the city: the energy grid, transportation, waste, water, public safety, government, and policymakers.
There are many industries and ecosystems – other "things" – besides buildings, that will need to become part of the Internet-of-Things before the smart city can emerge. Buildings and real estate are the world's largest asset class, consume 40% of the world's energy and they produce one-third of all greenhouse gasses. Our focus is to make buildings smart enough to participate in the Internet of Things and to lead the way toward the smart city.
Our vision is to change the world of Proptech towards openness, interoperability, and scalability, creating a dynamic and integrated ecosystem where users can seamlessly merge applications, hardware, and data with their buildings. In essence, we envision a future where buildings are not just structures but open intelligent platforms in harmony with the larger ecosystem of the city.

Who we are
ProptechOS is a vast ecosystem of partnered applications built on the open-source foundation of RealEstateCore, which we co-founded. Our journey began with a unique collaboration between a data scientist, an engineer, and a real estate company, all united by a single goal: to make buildings smarter. Recognizing the need to accelerate the development of smart buildings and cities, we understood the necessity of enabling property owners with complete control over their data. Together, we are committed to making this vision a reality.

Read more about the founder's journey here.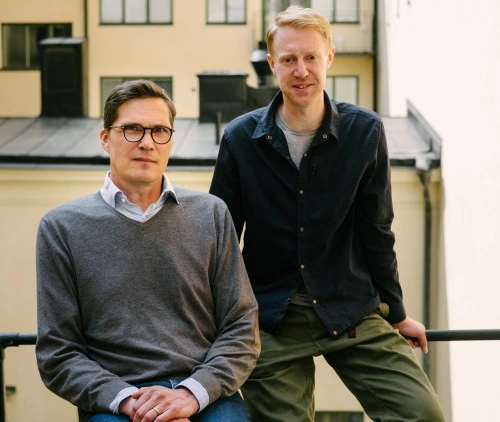 What we do
Data control is the key to leveraging its full potential. Our intention with ProptechOS is to provide property owners with the tools they need to transform their real estate portfolios into innovative, data-driven, and optimized hubs. In 2019 we founded ProptechOS (Idun Real Estate Solutions AB) to facilitate the emergence of new technologies and methods such as the Internet of Things (IoT), Artificial Intelligence (AI), Big Data, Cloud Computing, and Blockchain, supporting the evolution of smart buildings, digital twins being capable participants in the emerging smart city. Our suite of applications, powered by RealEstateCore, is designed to help create smart buildings that not only contribute to sustainability and well-being but also enhance efficiency and spur business growth.
Software is eating the world and everything a property owner currently does will become automated and encapsulated in an app. Our objective is to provide the best platform – the operating system – to run all those apps.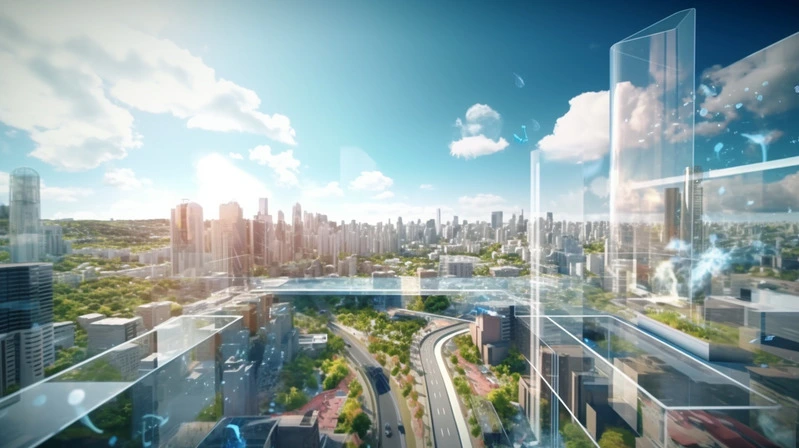 Why We Do It
We believe that by empowering property owners with full control, we can create cognitive buildings that are highly intelligent, more efficient, and sustainable. We equip property owners with the resources needed to integrate their buildings with new services and opportunities on a large scale, thereby avoiding the complexities tied to specific technologies or needing to retrofit to the same extent.

ProptechOS is more than a platform — it signifies a paradigm shift in property management. We aim to foster a sustainable environment where technology and real estate converge harmoniously to enhance energy efficiency and improve the quality of life for all tenants. We are actively paving the way towards a greener, more sustainable world, one building at a time.
REC is an open-source semantic language developed in 2017 and sponsored by a consortium between Vasakronan, Akademiska Hus, Klipsk, Jönköping University, Rise and Willhem. Serving as a facilitator, RealEstateCore prepares buildings to interact with one another in the smart cities of the future. When property owners have access to this shared language, they are able to connect their buildings with new services and possibilities on a large scale — without having to worry about building or technology-specific implementation details and formats.