Explore how ProptechOS empowers property management and real estate businesses with real-time technology and data-driven insights. Learn how our cutting-edge solutions have helped clients tackle challenges, optimize operations, and achieve outstanding results.
Dive into our success stories and learn how ProptechOS leverages smart building technology, data-driven insights, and energy management systems to help clients overcome industry challenges, optimize operations, and enhance tenant experiences in commercial real estate. KLP Eiendom mitigates high energy costs with digital twin technology
KLP Eiendom, a major property owner in Scandinavia, is utilizing digital twin technology to reduce rising energy costs in their portfolio. Using ProptechOS Optimize and ProptechOS Kiosk mode, KLP Eiendom can quickly detect faulty equipment, track energy consumption, and implement energy-saving strategies that identify hundreds of MWh in potential savings each year. Discover how KLP Eiendom is reducing high energy costs through our innovative solution.

Sweden's Largest Commercial Real Estate Company, Vasakronan, Achieves Success with Optimize Application
Discover how Vasakronan achieved a remarkable 36% reduction in district cooling and heating costs, lowered CO2 emissions, and enhanced employee engagement through the innovative Optimize application. Learn about the potential for substantial cost savings and sustainable practices as the company plans to expand the use of Optimize across its property portfolio.

YIT partners with ProptechOS to streamline tenant application development
YIT, the largest construction company in Finland, collaborated with ProptechOS, Microsoft, and multiple vendors to build a tenant coworking app, Workery+. The project team utilized digital twin representations of project components and the RealEstateCore standard to shorten the time-to-market and coordinate the assembly of software and hardware applications across remote teams and vendors. Discover how YIT's agile approach and commitment to innovation helped to streamline tenant application development.

Vasakronan optimizes energy demand response with ProptechOS
Vasakronan, Sweden's largest property owner, has partnered with Entelios to connect sixteen buildings to the sthlmflex energy demand response market using ProptechOS. Through machine learning and predictive modeling of future electricity consumption, Vasakronan has been able to optimize energy consumption and keep mission-critical equipment running during peak hours. Learn how Vasakronan's focus on sustainability and innovative solutions earned them a high LEED score. 
Kringlan onboards 200 apartments to ProptechOS in 72 Hours
Kringlan, a tenant-owner association in Hammarby Sjöstad, onboarded 200 apartments onto ProptechOS within 72 hours, showcasing the platform's low threshold and implementation speed. By creating digital twins of each apartment and their IoT devices, Kringlan gained access to plug-and-play applications for optimization purposes and advanced data analysis. Learn more about Kringlan's innovative approach to energy consumption optimization.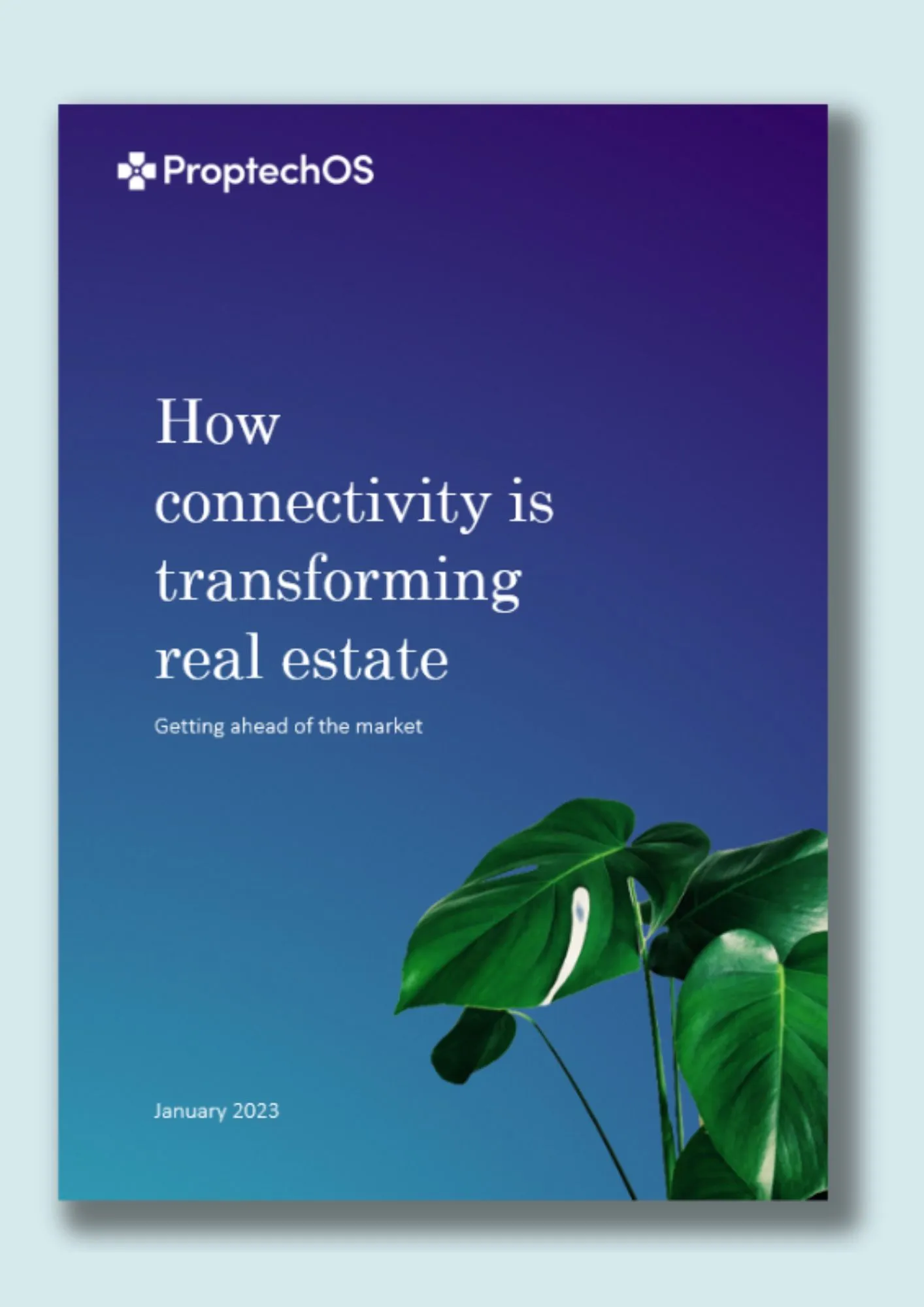 Download our latest white paper and subscribe to our newsletter