Scheduled to come into effect in January 2024, the EU's Corporate Sustainability Reporting Directive (CSRD) aims to revolutionize how sustainability reporting is conducted across Europe. For those in the commercial real estate (CRE) sector, grasping the CSRD and its implications is vital. It goes beyond traditional financial reporting by emphasizing sustainability metrics, including environmental performance and social factors.
What is the Corporate Sustainability Reporting Directive?
The CSRD is a new law introduced by the EU to improve how companies report their sustainability efforts. It requires companies to share information about their sustainability initiatives with the public. They also need to undergo independent audits to ensure the accuracy of their reports.
This push for transparency helps stakeholders, like investors and consumers, make informed decisions. Moreover, the CSRD aims to standardize reporting practices, making it easier to compare companies and sectors. These efforts come as part of the EU Taxonomy goal of meeting the 2050 climate-neutrality target.
Ask yourself these questions
To start preparing for CSRD requirements, ask yourself these questions:
Are we familiar with the CSRD requirements?
Ensure you understand the specific demands of the CSRD, including reporting obligations and standards for CRE. This knowledge will help you implement the necessary measures effectively.
Do we have suitable systems and processes?
Assess your current data collection and management systems. Check if they can capture the information required by the CSRD.
Are we engaging stakeholders and investors?
Recognize the importance of sustainability to stakeholders, such as investors, tenants, and customers. Align your sustainability efforts with their expectations and communicate your progress.
Are we ready for independent auditing?
Understand the need for independent auditing of your sustainability data under the CSRD. Establish robust internal controls and procedures to ensure the accuracy and reliability of your sustainability disclosures.
By addressing these questions, you can evaluate your readiness for the CSRD and identify areas that require attention.
This is why it's so important
Setting specific requirements for sustainability reporting with independent audits helps prevent greenwashing. This allows companies to fully realize the benefits of their sustainability efforts without the greenwashing of other businesses impacting consumer trust. It also allows companies to showcase measurable progress toward established sustainability goals.
What does CSRD mean for companies?
The CSRD introduces strict standards and guidelines for reporting sustainability to improve the quality and comparability of sustainability disclosures. Companies must align their reporting with designated frameworks and indicators to ensure consistency. It also imposes tight compliance deadlines, with mandatory quarterly reporting for affected organizations.
Which type of companies does it affect?
While the directive primarily affects large publicly traded companies listed on EU-regulated markets, it also includes medium-sized and small publicly traded companies. This expansion aims to level the playing field and ensure that companies of all sizes contribute to sustainable development by disclosing their sustainability-related information. Expanding sustainability reporting requirements levels the playing field and provides a more comprehensive assessment of their impact on the environment and society.
When do we need to bring this into practice?
Currently, the CSRD will be rolled out in phases, with larger companies having earlier deadlines than smaller ones. The EU defines large companies as any company that meets two out of three of the following criteria:
€40 million in net turnover

€20 million on the balance sheet

250 or more employees
Large companies that must already comply with the Non-Financial Reporting Directive (NFRD) need to reach compliance with the CSRD by January 2024. Large companies not currently subject to the NFRD have an extra year to reach compliance with a deadline of January 2025. Small-to-medium-sized companies must reach compliance with the CSRD by January 2026. CSRD-compliant reports will be published the year after compliance is required for the company.
Can my business get sanctioned for not complying?
Each EU member state can set fines, penalties, and sanctions for non-compliance with the CSRD. As a result, non-compliance can include fines based on the size of the company, administrative sanctions, and legal proceedings. Failure to comply with the CSRD can also cause reputational harm to the organization with a loss of public trust.
Transformation driven by CSRD compliance
Complying with the CSRD requires businesses to evaluate their energy consumption, greenhouse gas emissions, and resource management. Companies in the CRE industry can use this information to improve sustainability practices. It also incorporates social aspects similar to ESG green buildings. This ensures fair treatment of employees, promotes diversity and inclusion, and helps companies contribute positively to local communities.
Environmental and social reporting
Regarding environmental reporting, the focus is on crucial factors like energy efficiency, greenhouse gas emissions, waste management, and resource conservation. By diligently measuring and reporting these metrics, companies can identify areas for improvement and devise effective strategies to minimize their ecological footprint.
Simultaneously, social reporting examines a company's societal impact and engagement with various stakeholders. It encompasses crucial aspects such as fair treatment of employees, health and safety practices, diversity and inclusion, community involvement, and respect for human rights.
Combining these two types of reporting can help build a more comprehensive understanding of an organization's impact on its local community and the world. An ESG data platform can help companies create reports and track environmental and social impacts.
What should be reported?
As of the middle of 2023, exact reporting requirements for CSRD compliance have yet to be released. However, based on other ESG and sustainability-related reporting requirements, companies can start preparing to report on the following information:
Energy consumption and efficiency metrics

Greenhouse gas emissions metrics including Scope 1,2 and 3 carbon emissions

Social metrics such as diversity, equity, inclusion, labor practices metrics, community engagement

Governance metrics, and compliance and transparency practices

A historical baseline for quantitative metrics

Established goals and progress toward quantitative metrics

Lifecycle assessment including water usage, waste management, and resource impact

Social and Governance initiatives such as:

Fair working conditions

Employee development programs

Diversity and inclusion efforts

Community partnerships

Responsible sourcing practices
On June 30th, 2023, the first set of standards will be adopted. Although the specific reporting requirements have not been released, the standards will be based on these two key principles:
Double materiality:

CSRD-compliant companies must assess how sustainability issues impact their own operations as well as how their operations impact the environment and society.

Quality of information:

All information reported in the CSRD reports must be truthful, comparable, and verifiable.
Tenant's CSRD impact
CSRD will apply to CRE companies and their tenants alike. Therefore, being an efficient, reliable, and auditable source of Scope 2 data for tenants will be an important effect of CSRD. Each tenant should have easy, secure, and private access to their data. They must also be able to rely on it being immutable.
CSRD ready through ProptechOS
Compliance with the EU's CSRD requires the congregation of a wide range of data from various sources. Finding all data sources and then entering them into a unified report can become challenging.
ProptechOS simplifies this process by acting as your buildings' Operating System. It unifies your data and smart sensors into a single platform for Energy & ESG, Tenant experience, and Operational Efficiency reporting. This integration of data points into ProptechOS prepares your company to report on the information that the CSRD requires as soon as it takes effect or is extended. ProptechOS acts as a source of truth by bridging the gap between reporting and action.
For ESG reporting, ProptechOS partner apps can make use of well-structured data. The native Certify application can also handle data gathering, auditable data integrity, and reporting. Additionally, with digital twins of your buildings, Certify can handle automated Scope 2 data access for tenants.
With the CSRD roll-out quickly approaching, preparing for compliance ensures a seamless transition once your company becomes subject to the directive. So, reach out today to see how ProptechOS can help you get prepared for the CSRD.
Key points
Although the CSRD remains relatively ambiguous in its exact requirements, companies can start preparing for its rollout immediately. From organizing data sources to creating reporting templates, you can simplify CSRD compliance by starting your preparations today. Unifying your building data and environmental impact with the help of ProptechOS makes it simple to comply with the CSRD's reporting requirements.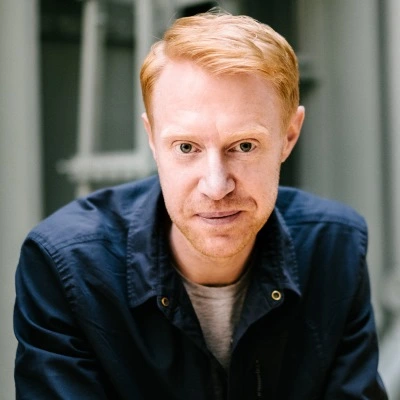 Per Karlberg, a distinguished technology executive, demonstrates deep expertise in the nexus of real estate, technology, and ESG. Holding advanced degrees from Lund University, and with key roles as CEO of our company and Co-Founder of ProptechOS, he has shaped the proptech field through significant contributions to real estate technology advancements. His instrumental work in co-authoring "The realestatecore ontology" has facilitated digital transformation and ESG breakthroughs in the real estate sector.
Read his full bio and information here.