Vasakronan energy optimization
Plug and play connectivity of all types of electrical equipment to power demand-response market

When Vasakronan's Energy Data Scientist Oskar Häger and his team conduct optimization work on their portfolio, early detection of faulty equipment is a key success factor. Idun's Optimize application is a crucial part of this process.
 36% savings in district cooling and heating costs, minimization of emitted CO2 levels.
A key result of using Optimize is more engaged employees and simplification of their daily work.
Total savings of 200 000 SEK/year.
Large ESG-focused property owner
Vasakronan is Sweden's largest property owner, with a portfolio comprising 168 properties of a total area of 2.4 million square metres. They own, manage and develop centrally located office and retail properties mainly in Stockholm but also in Gothenburg, Malmö and Uppsala. Vasakronan has a goal of consuming 50% less energy in their portfolios than the industry average and aims to have a climate neutral supply chain by the end of 2030.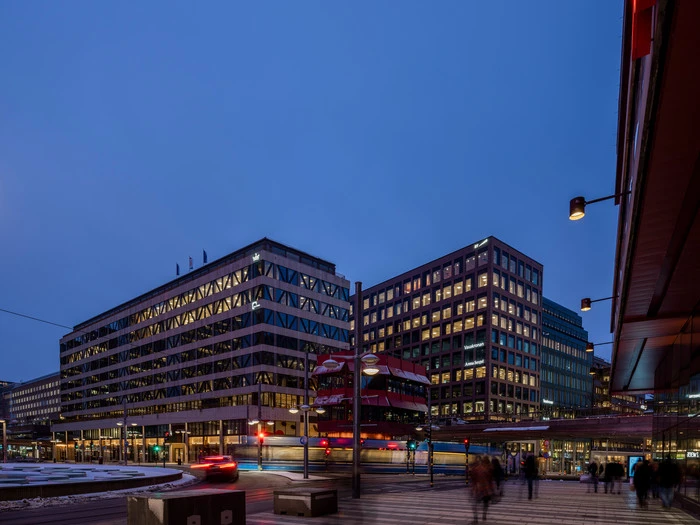 Reduce manual work during data collection from properties and systems
Eliminate data cleaning and harmonization of data from multiple systems
Continuous automated detection of faulty equipment and programming
Automatic fault detection
Running Optimize on Idun's operating system for real estate portfolios, ProptechOS, ensures that data is already prepared and the Vasakronan portfolios can be checked within minutes. Using the application, the team can track optimization implementations and instantly see their impact on the portfolio. Moreover, the application provides Oskar with valuable features facilitating critical tasks including peak shaving, optimization of delta T (i.e. the change in temperature of incoming and outgoing air) and the possibility to contextualize energy data with temperature and flow data.
Prior to using Optimize, operators at Vasakronan had to read sensor data manually from each building. Moreover, Oskar needed to import data from several systems into a program to perform analysis. The process involved time-consuming cleaning and harmonizing of data from different systems before analysis could take place. Also, identification of faulty equipment occurred during infrequent on-site visits.
Result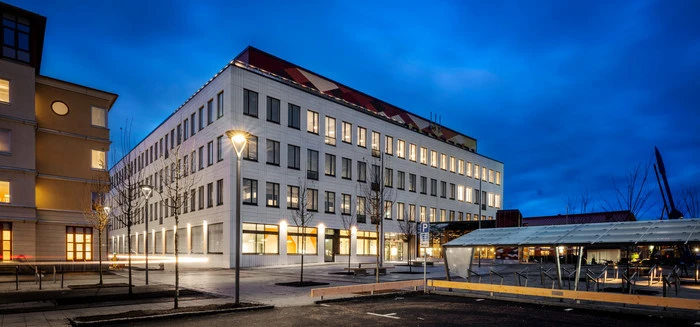 Optimize's feature set enables Oskar to perform critical functions on the building portfolio. The result of applying the features on the portfolio has been threefold;

Vasakronan has saved 36% in district cooling and heating costs, minimized emitted CO2 levels and engaged employees in their daily optimization work.
Nevertheless, Oskar notes that a key result of using Optimize is its ability to engage employees and simplify their daily work. Nicklas Walldan, CTO at Vasakronan is looking forward to applying the effects of Optimize. "We are thrilled to follow this as we scale this application up in the rest of the portfolio." he says.

In their property Kista Science Tower, Vasakronan estimated a potential to decrease subscribed power of district cooling by 30%, using the Optimize application. By the end of 2020, the team at Vasakronan saw a reduction by an additional 6 % (total of 36%). That equaled to a total of 200 000 SEK/year in cost savings.

Considering the effects of Optimize on the building, the plan is to implement the application on a majority of Vasakronan's properties in Stockholm. The desired result would be to decrease the subscribed power of district heating and cooling by 10%. Consequently, the saved costs for Vasakronan would be 6 MSEK yearly, starting this year.
Product integrations in this project
"We are thrilled to follow this as we scale this application up in the rest of the portfolio."


OUR CASES