Analysis and Benchmarking Platform for Refrigeration, Air Conditioning and Heat Pump Systems
To increase energy efficiency through digitalization, dena is testing an analysis and benchmarking platform for SME refrigeration plants. The platform enables plant operators and the consultants involved to evaluate the performance of their plants in comparison to a statistical database of plants in the same category in a cost-effective manner and to identify potential energy savings.
The dena project will subsidize a limited number of pilot sites for small and medium-sized enterprises. Pilot sites for the free connection will be selected based on the category of the facility and the representativeness of the solution to the market.
Priority categories are:
А. Chillers, water cooled 100 – 800 kW totally installed cooling capacity (includes heat pumps or combined)
В. Chillers, air cooled – 100 – 800 kW totally installed cooling capacity (includes heat pumps or combined)
C. Commercial refrigeration and in particular systems with CO2 as refrigerant
Sites in other categories can also connect and use the platform's features. For many sites, connection costs are low because many sensors are already present in on-site controls and monitoring systems.
​​Comprehensive documentation on the dena benchmarking platform project.
Yes, I request the documents for the technical workshop of 23.01.2023 by e-mail for download:
– Result protocol, 2 presentations, handout
After pressing "Request" you will automatically receive an e-mail to your specified address with links to download the documents.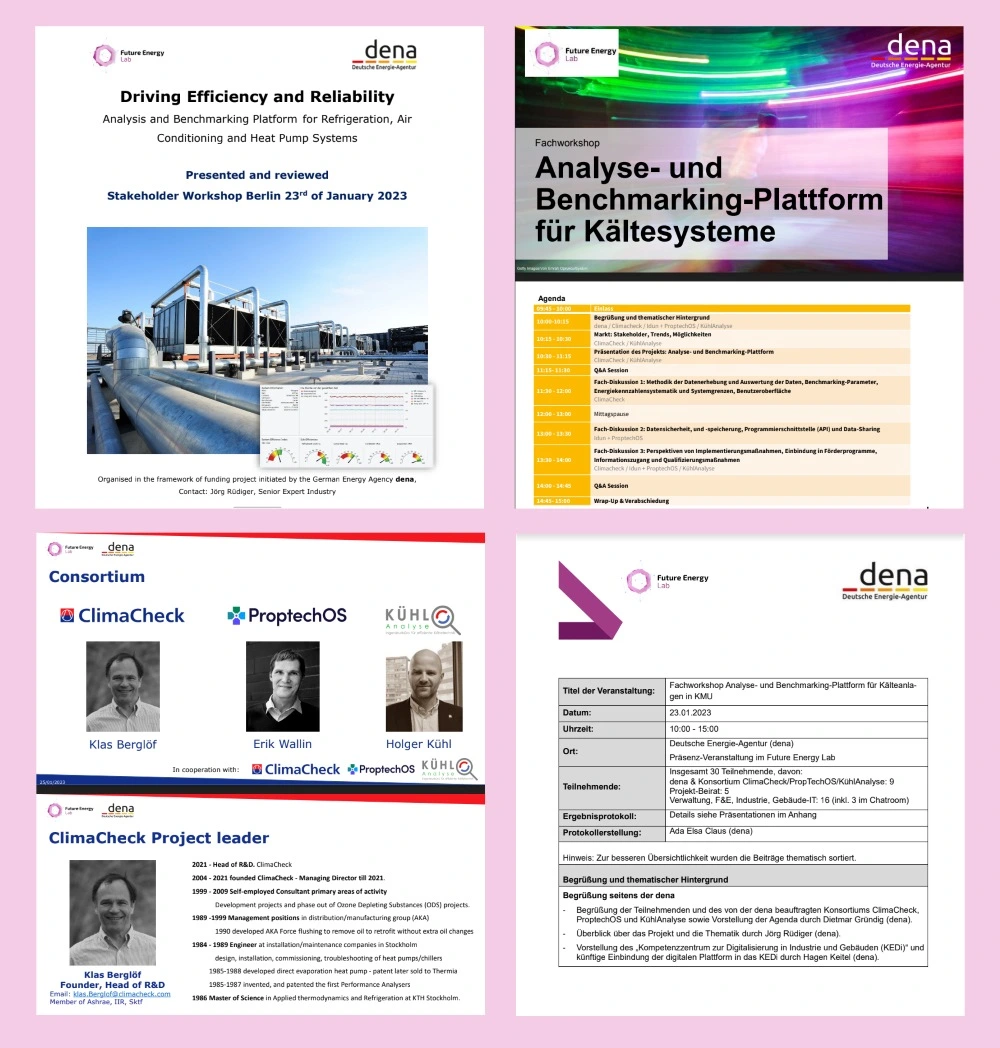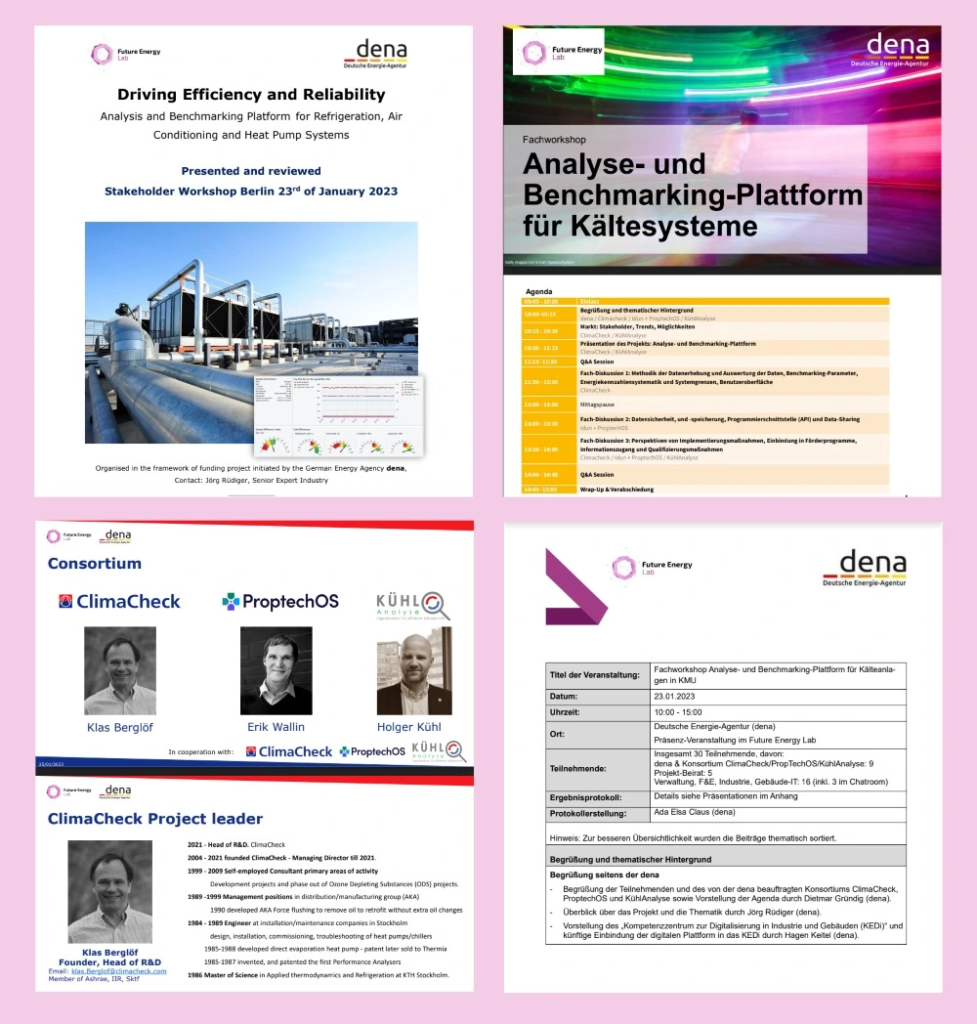 Sign up for the pilot project by filling in the following fields:
The project of the German Energy Agency (dena) is supported by the German Federal Ministry of Economics and Climate Protection (BMWK).
dena has commissioned the service provider ClimaCheck to implement and test the analysis and benchmarking platform, with KühlAnalyse acting as the implementation expert. The platform will be built on ProptechOS, which follows the RealEstateCore standard for secure data exchange and access.
Participation in the project is cost neutral.